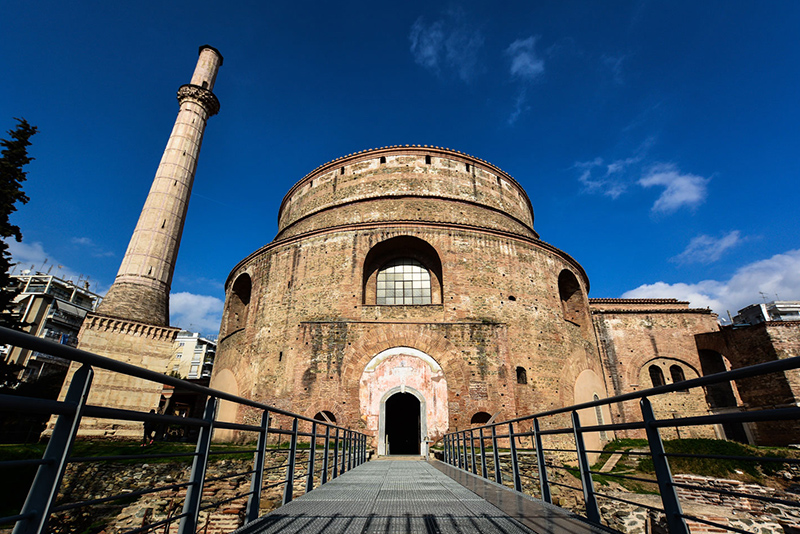 THE GALERIAN COMPLEX – FROM THE ROMAN EMPIRE TO THE GOLDEN AGE
The Galerian Complex is considered one of the most important monumental sites of the city. It was constructed at the turning-point of two worlds – the Roman and the Byzantine – dating back to the period when Thessaloniki was first established as the seat of the eastern Roman Empire. Its survived remains function indirectly as "museum centerpieces", exhibited freely and openly into the city center, intertwining with its everyday life. Following a course concurrent to its individual parts, we will try to achieve an insightful view in order to re-compose the complex as it was at the peak of its era.
The purpose of the route is for the visitors to get to know the different sections of the Galerian Complex, their fundamental distinctness, their interaction and connection, as well as the contribution of the Roman Empire in its entirety, towards the monumental inventory of Thessaloniki.
DATES
23 & 24 October 2021
OPEN HOURS
11:00-16:00, new tour every 15′
STARTING POINT
Rotunda
ENDING POINT
White Tower
DISTANCE
1,4 km
DURATION
approximately 1 hour
---
photo: Giannis Simitopoulos
Area

CENTER

Open House

OPEN WALKS