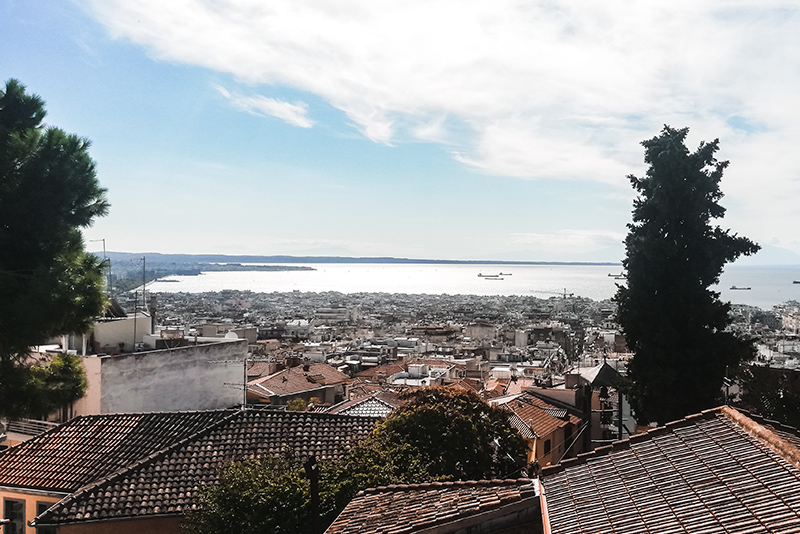 ANO POLI – THE NEIHGBORHOOD OF THE PAST
Ano Poli remains the oldest surviving residential complex in Thessaloniki. A district intertwined with the city's Muslim society that inhabited the area during the Ottoman rule era, which to this day preserves its medieval-designed form of urban planning. It is characterized by its unique combination of folk Macedonian and Asian Minor's architecture, enriched with neoclassical elements, which variety was later increased with contemporary samples of traditional architecture. While setting off on our walk beside the old Walls' traces and crossing the alleys of Ano Poli, we will look back on a previous era, passing between buildings of a past architecture, much different from what someone expects to come across in the bustling city's streets.
The purpose of the route is for the visitors to perceive the district's special architectural and cultural identity, as well as the seamless interaction of everyday life and urban living. This walking tour will leave us with the impression of a pleasing stroll through the peaceful and picturesque alleys of Ano Poli.
DATES
23-24 October 2021
OPEN HOURS
10:00-15:00, new tour every 15′
STARTING POINT
Monastery of Vlatades (Vlatadon)
ENDING POINT
Church of Saint Nikolaos Orfanos
DISTANCE
3,1 km.
DURATION
approximately 2 hours
---
photo: Giannis Simitopoulos
Area

UPPER TOWN

Open House

OPEN WALKS