OPEN HOUSE IN THESSALONIKI
OPEN HOUSE IN A FEW WORDS
Open House is one of the most important global institutions for the promotion of architecture. The idea began at London in 1992 and until today, it has spread to many cities around the globe. The Open House project invites the public to explore and understand the value of architecture.
Every year for one weekend, private and public buildings open their gates to everyone for free and the city is transformed to a big museum, with its buildings and architecture being the exhibits.
OPEN HOUSE THESSALONIKI
Open House started in 2012 in Thessaloniki and has since been running for 7 years with great response from the public. In OPEN HOUSE Thessaloniki 2018, 550 volunteers guided the tours in 100 places, marking the record number of 47000 visits!
The 9th OPEN HOUSE Thessaloniki is scheduled for November 21-29, 2020, with walking tours during the weekends 22-22 and 28-29/11, virtual tours that will premiere on 28/11 and some more online events.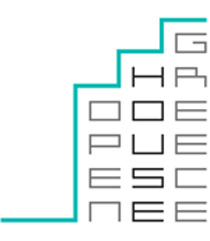 ORGANIZER
OPEN HOUSE GREECE
Open House Greece is an Urban Non-Profit Company with the aim of promoting architecture and culture in Greece and abroad, through the annual Open House events in Athens and Thessaloniki. It was founded in 2012 and belongs to the wider family of Open House Worldwide, which takes care of the global promotion of every Open House Event.
ORGANIZING COMMITTEE
OPEN HOUSE THESSALONIKI 2019
Tatiana Anagnostara marketing manager
Katerina Doudoumi communication manager
Renata Douma creative manager
Lili Louizi volunteers coordinator
Andreas Batsilas Open Bike coordinator
Kiriaki Georgiadou Made in Thessaloniki coordinator
Ilias Venesis
Marianthi Tsomlektsi
Eleni Mantika Open School coordinator
Kostas Samer Zouraikat
LEGAL ADVISOR
Pantelis Rokkos
ΟΜΑΔΑ ΥΠΟΣΤΗΡΙΞΗΣ
Foivos Geralis, Nickolas Maslarinos
ΕΘΕΛΟΝΤΕΣ ΥΠΕΥΘΥΝΟΙ ΠΕΡΙΟΧΗΣ
Χαρά Αγνάντη, Αναστασία Αδαμούδη, Πρόδρομος Ανδρέου, Ισμήνη Αυγητίδου, Σωτήρης Γρηγορόπουλος, Σοφία Δημητριάδου, Μαίρη Ελευθεροχωρινού, Εύα Ευσταθιάδου, Κυριακή Καβάζη, Γιάννης Κανταρτζής, Μερόπη Κωνσταντινίδου, Έλενα Λαζαρίνα, Μαργαρίτα Λέκκα, Κωνσταντίνος Μπαλλής, Όλια Μπαμπούκα, Ελισσάβετ Μπατμανί, Γεωργία Παντίδου, Βάσια Παπαδοπούλου, Σοφία Πηλιαφά, Δέσποινα Πραπαλοπούλου, Μαριλίζα Στεφανίδου, Χάρης Στούπας, Βασίλης Τσαλός, Δημήτρης Φορτάτος
CREDITS
Φωτογραφικό υλικό ιστοσελίδας:
Κατερίνα Αναστασοπούλου, Αναστασία Αντάρα, Μαρία Αντωνιάδου, Πέτρος Αντωνιάδης, Νίκος Αραμπατζής, Νίκος Αρβανιτίδης, Σοφία Γαρέφη, Ντίνα Γιαννουπλάκη, Θοδωρής Δημοσχάκης, Κωνσταντίνος Ζουραϊκάτ, Νένα Καζαντζίδου, Πασχάλης Κάλτσιος, Ειρήνη Καραβαγγέλη, Χρυσάνθη Καρακάση, Θοδωρής Καρανίκας, Γιώργος Κατσανίδης, Δουκένη Κεσίσογλου, Όλγα Κοτλίδα, Ηλιάνα Κουτάνη, Ελένη Κυριακίδου, Θανάσης Κωνσταντόπουλος, Γεωργία Λαμνή, Ηλίας Λοκοβίτης, Απόστολος Μαλαμάκης, Κατερίνα Μάρτζου, Χρήστος Μέλλιος, Κατερίνα Παπαδημητρίου, Σωτήρης Παπαδόπουλος, Kimberley Powell, Στέλλα Σάλτα, senselens, Στέφανος Σιδέρογλου, Γιάννης Σιμητόπουλος, Παναγιώτα Στεφάνου, Μαριάνθη Τσομλεκτσή, Τατιάνα Φουντουκίδου, Στέργιος Χριστοδουλίδης, Χριστίνα Χρυσούλη
Βίντεο ιστοσελίδας:
Αντρέας Μπατσίλας, Βαγγέλης Δημόπουλος