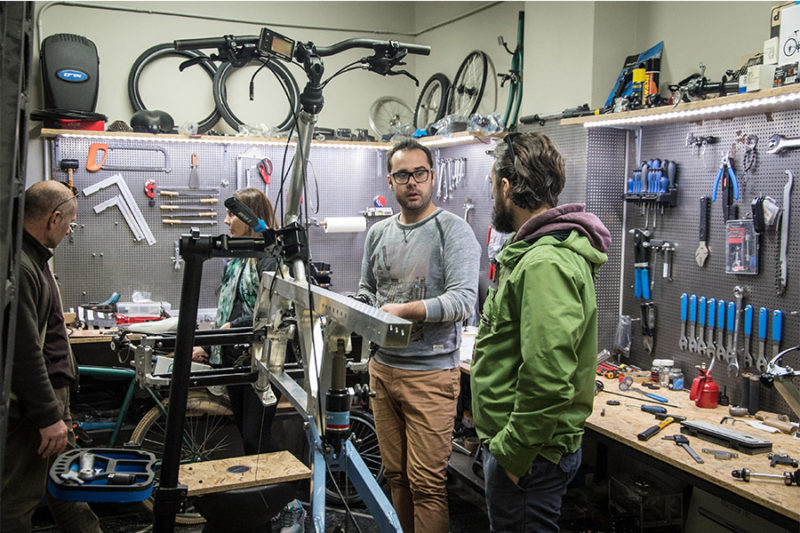 ELEKTRONIO HANDCRAFTED VEHICLES
Electric bicycle manufacture
Elektronio is a startup from Thessaloniki, founded by Pantelis Zarkos, vehicles mechanic, who builds premium electric bicycles with a pioneering geometry. The company's motto is #reimagineyourvehicle (rewrite your vehicle) and its vision is to continually create new intelligent ways of sustainable mobility. All bikes are personalized and produced, following a handmade production process at "Elektronio Lab & Showroom". In its half-year of operation, Elektronio has won a variety of awards in business competitions and honors.
Tour duration: 20′
OPENING HOURS
16/11 11:00-14:00, 17:00-20:00
17/11 11:00-14:00, 17:00-20:00
Photos: Petros Antoniadis, Elektronio archive
Address

3 Verias St, Ano Ladadika

Area

CENTER

Open House

Made in Thessaloniki