OPEN HOUSE IN THESSALONIKI
OPEN HOUSE IN A FEW WORDS
Open House is one of the most important global institutions for the promotion of architecture. The idea began at London in 1992 and until today, it has spread to many cities around the globe. The Open House project invites the public to explore and understand the value of architecture.
Every year for one weekend, private and public buildings open their gates to everyone for free and the city is transformed to a big museum, with its buildings and architecture being the exhibits.
OPEN HOUSE THESSALONIKI
Open House has already taken place 6 times in Thessaloniki (23-25 November 2012, 18-20 October 2013, 14-16 November 2014, 20-22 November 2015, 19-20 November 2016 and 25-26 November 2017) with great response from the public. In OPEN HOUSE Thessaloniki 2017, 500 volunteers guided the tours in 100 places, marking the record number of 42000 visits!
The 7th OPEN HOUSE Thessaloniki is scheduled for 24 & 25 November 2018 with a number of parallel actions that will begin one week earlier and will accompany the main event.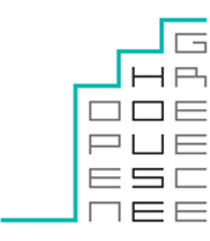 ORGANIZER
OPEN HOUSE GREECE
Open House Greece is an Urban Non-Profit Company with the aim of promoting architecture and culture in Greece and abroad, through the annual Open House events in Athens and Thessaloniki. It was founded in 2012 and belongs to the wider family of Open House Worldwide, which takes care of the global promotion of every Open House Event.
ORGANIZING COMMITTEE
OPEN HOUSE THESSALONIKI 2018
Tatiana Anagnostara marketing manager
Katerina Doudoumi communication manager
Renata Douma creative manager
Lili Louizi volunteers coordinator
Ilias Venesis
Kiriaki Georgiadou
Kyriakos Zacharakis
Nickolas Maslarinos
Andreas Batsilas
Dimitris Danis
Marianthi Tsomlektsi
Legal advisor: Pantelis Rokkos
LEGAL ADVISOR 
Pantelis Rokkos
SUPPORT TEAM
Foivos Geralis, Matthaios Damigos, Elpida Spyrou
GROUP COORDINATORS
Anastasia Adamoudi, Dafni Anastasopoulou, Zoi Anthopoulou, Apostolos Vavouris, Sotiris Grigoropoulos, Foteini Dervisi, Kostas Zouraikat, Kyriaki Kavazi, Giannis Kantartzis, Ilias Lokovitis, Eleni Mantika, Olia Bampouka, Georgia Pantidou, Vasia Papadopoulou, Despoina Prapalopoulou, Christos Saraferas, Olga Soulioti, Mariliza Stefanidou, Anastasia Florou
CREDITS
Fotografiko yliko istoselidas:
Katerina Anastasopoulou, Anastasia Antara, Maria Antoniadou, Petros Antoniadis, Nikos Arampatzis, Nikos Arvanitidis, Sofia Garefi, Ntina Giannouplaki, Thodoris Dimoschakis, Konstantinos Zouraikat, Nena Kazantzidou, Paschalis Kaltsios, Eirini Karavangeli, Chrysanthi Karakasi, Thodoris Karanikas, Giorgos Katsanidis, Doukeni Kesisoglou, Olga Kotlida, Iliana Koutani, Eleni Kyriakidou, Thanasis Konstantopoulos, Georgia Lamni, Ilias Lokovitis, Apostolos Malamakis, Katerina Martzou, Christos Mellios, Katerina Papadimitriou, Sotiris Papadopoulos, Kimberley Powell, Stella Salta, senselens, Stefanos Sideroglou, Giannis Simitopoulos, Panagiota Stefanou, Marianthi Tsomlektsi, Tatiana Fountoukidou, Stergios Christodoulidis
Website videos:
Vasilis Hadweh, Vangelis Dimopoulos