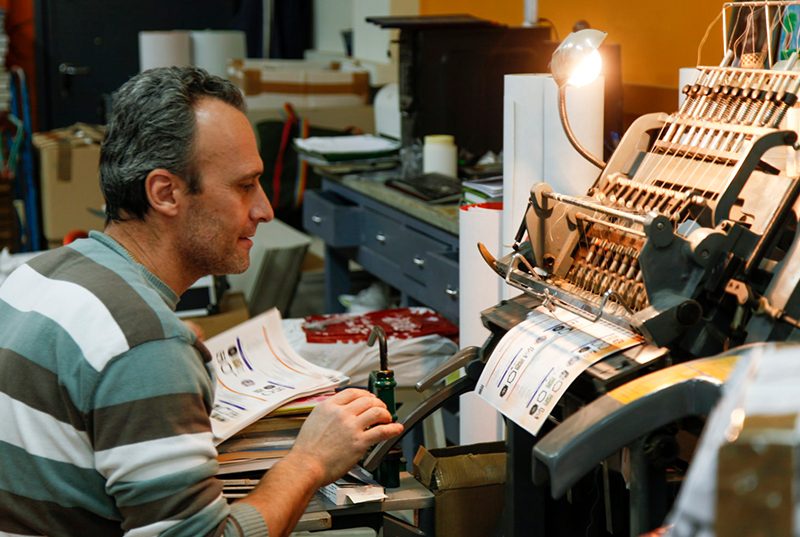 KALLITECHNICO VIVLIODETIO – ARTISTIC BINDERY
Artistic bindery workshop
"Καλλιτεχνικό Βιβλιοδετείο" is a family lab that has been in Ladadika in Thessaloniki since 1951. It provides personalized service from the beginning to the end, from the simplest repair of a worn book to the design and assembly of a luxury specialized item. The bindery team is committed to providing customized and completely personal products, as well as maintaining the highest binding standards. Nikos Leivadiotis and Rania Kambouraki, who you may have known as "Spagos and Tela" in a bookbinding school for children, are the third generation of this family business that has been operating since 1951 in Ladadika, Thessaloniki. Their aim is to combine an art unaltered in time with the requirements of the modern age.
Tour duration: 20-30′
OPENING HOURS
16/11 11:00-16:00 (ανά 30′)
17/11  –
Address

4 Navmachias Ellis St. (2nd floor), Ladadika

Area

CENTER

Open House

Made in Thessaloniki